My talented game geek friend (who also happens to be my cousin) Rob is giving out some freebies on his Youtube Channel.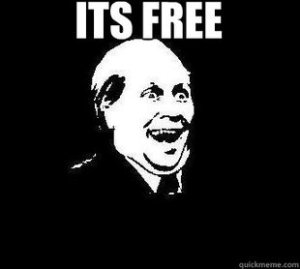 From his youtube description, he's giving out copies of:
Civilization V
FTL
Don't Starve
Tropico 4
Just Cause 2
Nuclear Dawn
and possibly other titles from my Steam inventory if I suddenly feel big hearted.
O_O Not too shabby!
Check out the video above for details! And if you like check out some of his other vids, too. We are hoping to record some video together here shortly, and I'll post up on Enemy Hideout the latest if you want to watch.