Version 1.3 of Project Search & Replace is now in the Unity Asset Store, along with the demo version Project Search. This includes a small bugfix, and a new feature: Saved Searches. AND I have brought the price down to $25!! Amazing! Go buy it now! 😀
Saved Searches
Yes, its now possible to save any search and use it again. This is in both Project Search and Project Search & Replace.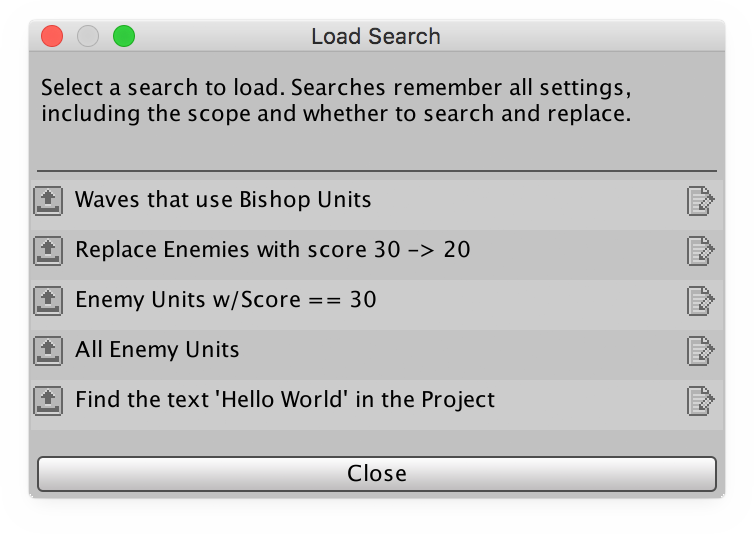 It is quite nice being able to create complex searches and come back to them later. I also find having human readable descriptions of the searches to be very useful. There are two new buttons in the upper left corner next to the 'Help' icon that loads and saves your search. This will save *everything* about your search: the scope, whether you want to search and replace or just search, and all the behind-the-scenes stuff. If you already own Project Search & Replace, enjoy the new feature. If not, you can download Project Search for FREE and check out some of the features of the full version. And leave a review if you can!